Bios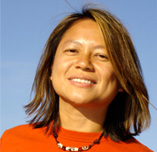 S. Casper Wong
Director, Producer, Writer, Cinematographer
S. Casper Wong is a New York based writer, director and producer of both narrative and documentary films. Her narrative feature screenplay, OO 1, a suspense drama, has won the Alfred P. Sloan Foundation Screenwriting Grant; the Grand Jury Prize for Best Screenplay at Urbanworld Film Festival and the Sloan Fellowship at the Hamptons International Film Festival Screenwriter's Lab. Her award-winning narrative short film, Shirts & Skins, had been screened internationally and was licensed to the Independent Film Channel for national broadcast from 2004 to 2007. It is now part of the Tribeca Film Institute's curated Reframe Collection.
She is currently in production for Staying Well, a feature documentary on Integrative East-West Medicine and the global health crisis. This collaboration with UCLA, is also being developed as a three-part television series. In post-production, is Becoming, a longitudinal documentary of Chinese adoptees in contemporary American families. The project began in 1999 when the subjects were three-years old. They were revisited in 2009 as they entered adolescence. Prior to receiving her MFA in film directing from NYU, Tisch School of the Arts, Casper was Senior Attorney for IBM, specializing in international intellectual property and antitrust law.  She holds a J.D. from New York Law School and a B.S. in Bio-medical Engineering from Columbia University. She is also a reiki practitioner and an award-winning cartoonist.  The LuLu Sessions marks her feature documentary debut.
---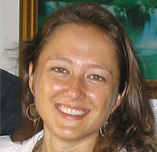 Laura Minnear
Editor, Co-writer, Co-producer
Laura is an award-winning editor who began her work in documentaries for series such as PBS-Frontline, Nova and The History Channel, after a diverse background in field biology/zoology, fine arts and one of her great passions, dance. Her recent credits include GIRL WITH BLACK BALLOONS (editor, co-producer), which premiered at the Edinburgh International Film Festival 2010 to sold out screenings, and was named one of the "Best of the Fest". Directed by Corinne Van der Borch it tells the story of one of New York's last true eccentrics, an undiscovered 87 year-old artist named Bettina who's lived in the Chelsea Hotel for 40 years. BLAST! (co-editor) with director Paul Devlin premiered at Hot Docs 2009 and on BBC Storyville, and continues to air internationally and on PBS. She is currently a producer/editor for Dan Rather Reports and was recently honored as the first person to win two Front Page awards in the same year from the Newswomen's Club of New York. The stories we tell, whether on-screen or in how we choose to live our daily lives, still seem to her to be about the dance.
---

Tiffany Peckosh
Associate Producer
Tiffany Peckosh is a documentary producer based in New York City. She has been producing for Academy Award-nominated and Emmy-winning producer and director, Daniel Anker, on social, historical, and cultural documentaries since 2007.
As co-producer, she is working on the upcoming historical film, Icebound, an NEH-funded feature documentary about the 1925 "Great Race of Mercy" to Nome, Alaska and Sidney Lumet: The Moral Lens about the legendary film director, a collaboration with American Masters. Both films were selected for IFP Film Week's Spotlight on Documentaries.
Previously, Tiffany worked on Through My Eyes: The Charlie Kelman Story, a film about the doctor who pioneered modern cataract surgery, which had a national broadcast on Thirteen/WNET. She also worked on award-winning Voices Unbound: The Story of the Freedom Writers, a documentary about a group of 150 "at risk" youths from Long Beach, California who, inspired by Anne Frank, rose above their circumstances by writing about their lives. Their stories were published as a bestseller called The Freedom Writers Diary, and were dramatized in the Hollywood movie Freedom Writers (Paramount, 2007).
Prior to her documentary work, Tiffany was director and board member of the Malibu Film Foundation and worked as a production manager on music videos for such record labels as Virgin Record's Astralwerks, Kirtland Records, and video game developer and publisher, Activision. Tiffany is a former member of GLAAD's Media Committee. She lives with her partner, Meredith, in Park Slope, Brooklyn.
---
Wendy Blackstone
Composer
Wendy Blackstone has created over one hundred film scores ranging stylistically from offbeat to orchestral to Latin to jazz. For years she has experimented weaving originally designed sounds with acoustic ensembles to create fresh innovative music.
When Ms. Blackstone finished scoring Dear Diary, Executive Producers Steven Spielberg said "Wendy's music took the show from a 3 to a 9." The show directed by David Frankel, won an Academy Award. Five films Wendy has scored have either been nominated or won Academy Awards.
Feature film accomplishments include: "Love Walked In" starring Terence Stamp and Denis Leary; Nick Gomez's "New Jersey Drive" Executive Produced by Spike Lee, Glenn Close's "Journey"; Latin music for Betty Thomas' comedy "Only You"; "The Dutch Master", Susan Seidelman's comedy starring Mira Sorvino.
Wendy has scored four primetime television series, "Profiler", "New York News", "Maybe It's Me", starring Fred Willard and Julia Sweeney and "For The People". Her tele-films include "ATF", directed by Dean Parisot; Ian Sander and Thomas Carter's "Someone She Knows","Chasing the Dragon", "Uninvited,". Her numerous collaborations with Tom Fontana are a highlight in her career.
Scoring documentaries is an imperative to whom she is as an artist. Some recent titles include: HBO's Special: " The Alzheimer Project", Mary Ann Bruni's "Quest of Honor", Radical Media's "Crude", HBO: "ALIVE DAY : Memories from Iraq", "Secrets of the Code", Susanna Styron's 9/12, Alex Gibney's "Human Behavior Experiments"," Snoop Dogg's California Youth Authority" and Simon & Goodman's "Locks of Love".
Wendy scored Anna Deavere Smith's "Twilight: Los Angeles 1992", directed by George C. Wolfe (Angels In America), taking her music from the Public Theatre to Broadway's Cort Theatre and helping the show to gain two Tony nominations.
A native of New York, Wendy has taken advantage of the rich diversity of her City. While studying orchestration and composition at Conservatory, she studied with NY's finest in Jazz performance and arranging. Her fluent Spanish is the result of her strong ties with the Latin music community and the bands she performed and arranged for. Her connection with the downtown music scene is a vital part of her artistic personae. She values her mentors, the late Elmer Bernstein and Dizzy Gillespie, who continue to inspire her.
---
Michael Feuser
Sound Mixer
Michael Feuser bio coming soon.
---
Andrea Bella
Sound Editor
Andrea Bella bio coming soon.
---
Jeremiah Morehead
Motion Graphics
Jeremiah Morehead bio coming soon.
---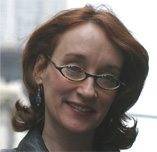 Emma Morris
Consulting Editor
Emma Joan Morris is an Emmy Award winning producer/director/editor whose work includes the feature documentary Something Within Me, winner of the Audience Award, Film Makers Trophy and a Special Grand Jury Award at the Sundance Film Festival. She was a co-editor of Shut-Up and Sing, a feature documentary on the music and politics of the Dixie Chicks. Her other editing credits include the Academy Award winning documentary Close Harmony, and A Stitch for Time, which received an Academy Award nomination. She has edited films for all of the major networks including HBO, PBS, A&E, CBS, ABC, NBC and Discovery Channel.
In Search of China, her 90-minute special on the effects of the market economy on China aired nationally on PBS. She was the Supervising Editor on the full-length documentaries: Doubletime, Leave No Soldier and Saint Misbehavin'. Voices of Sarafina! which she co-directed and edited earned her an Emmy. Her other awards include: Sundance Audience Award, Sundance Filmmakers Trophy, Special Sundance Jury Award, News and Documentary Emmy Award, Christopher Award, Cine Golden Eagle, Golden Apple Award and the IDA Distinguished Documentary Achievement Award.
---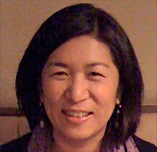 Jean Tsien
Consulting Editor
Jean Tsien has been working in the field of documentary for the past 25 years as Editor, producer, and consultant. Her editing credits include SOMETHING WITHIN ME (1992 Sundance Film Festival) MALCOLM X: Make It Plain (1994 Peabody Award directed by Orlando Bagwell) TRAVIS (1998 Peabody award) A HYMN FOR ALVIN AIELY (1999 Primetime Emmy Award) SCOTTSBORO: An American Tragedy (2001 Academy Award nominee and Prime Time Emmy Award) GOING UPRIVER: The Long War of John Kerry (Directed by George Butler) SWEET HONEY IN THE ROCK: Raise Your Voice (Directed by Stanely Nelson) SHUT UP & SING (Directed by Barbara Kopple) PLEASE VOTE FOR ME (2007 Silver Docs Sterling Award and 2008 Grierson award for most entertaining documentary) Her Producing credits include LISTENING AT THE LUNCHEONETTE: Immigration Game (PBS/ITVS) Consultant Producer for WO AI NI ( I Love You) MOMMY (2010 Silver Docs Sterling Award/POV) Executive producer for WHEN MY CHILD IS BORN (2010 Toronto International Film Festival/BBC Storyville).
Jean is a regular guest speaker for NYU Tisch School of the Arts and Columbia University School of Journalism, she has been invited as a panelist for American Cinema Editor's EDITFest NY, DOCNYC "Art of Editing" and she served as an advisor for the Sundance Institute Story/Edit Lab. For 10 years she has been serving as board member for The Center for Asian American Media (CAAM), a non-profit organization dedicated to fostering stories about the Asian American experience. Currently she is editing HUNGRY IN AMERICA for Participant Media and producing OFF DUTY, a documentary about the effect of the recession told through the perspective of New York City cab drivers.
---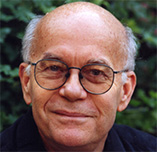 Robert Hawk
Story Consultant
Hawk, a venerable member of the indie film world for over 20 years, has his own business, ICI, Independent Consultation for Independents, www.filmhawk.com). Recent producing credits include Dayna Goldfine & Daniel Geller's BALLETS RUSSES, Jim Fall's TRICK, Alex & Andrew Smith's THE SLAUGHTER RULE, and Kevin Smith's CHASING AMY. Hawk has been credited with discovering and/or nurturing the talents of such filmmakers as Rob Epstein, Kevin Smith (beginning with CLERKS), Ed Burns (THE BROTHERS MCMULLEN), David Siegel and Scott McGehee (BEE SEASON, THE DEEP END), Nathaniel Kahn (MY ARCHITECT) and Geller & Goldfine (Emmy award, KIDS OF SURVIVAL). He has consulted on many narrative films and hundreds of documentaries, including Oscar winners/nominees such as COMMON THREADS, REGRET TO INFORM, IN THE SHADOW OF THE STARS, COMPLAINTS OF A DUTIFUL DAUGHTER and TROUBLESOME CREEK. He served on the Advisory Selection Committee (1987-1998) of the Sundance Film Festival and on juries for many domestic and international festivals. Hawk has also curated special film series for, among others, the Museum of Modern Art in New York, Kennedy Center in Washington, D.C., the International Documentary Congress in Los Angeles, and Sundance Film Festival.
---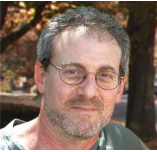 Doug Block
Story Consultant
Doug Block is a New York City-based documentary director, producer and cameraman. His most recent film, The Kids Grow Up, is currently in theatrical release and will be broadcast on HBO on Father's Day, 2011. His 2006 film 51 Birch Street was named one of the Ten Best Films of the Year by the NY Times, and one of the years' outstanding documentaries by the National Board of Review. Other directing credits include Home Page and The Heck With Hollywood! Producing credits include Silverlake Life, Jupiter's Wife, Love and Diane, Paternal Instinct, A Walk Into the Sea: Danny Williams and the Warhol Factory, The Edge of Dreaming and Resurrect Dead: The Mystery of the Toynbee Tiles. Between them they've won top prizes at the Sundance, Berlin and Tribeca film festivals, multiple Emmys, a Peabody and an Independent Spirit Award. Block is also the founder of The D-Word (www.d-word.com), an online discussion forum for documentary professionals worldwide.
---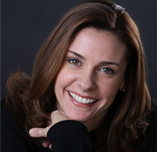 Cynthia Wade
Story Consultant
Cynthia Wade is an Oscar-winning documentary director. Her newest documentary Born Sweet, about a Cambodian village poisoned by arsenic-laced well water, received an Honorable Mention at the 2010 Sundance Film Festival and is currently on the film festival circuit. Wade recently directed the feature-length documentary Living the Legacy: The Untold Story of Milton Hershey School, which is currently airing on the IFC and Sundance Channels.
Wade's short documentary Freeheld won an Academy Award®, a Special Jury Prize at the 2007 Sundance Film Festival and 16 other film festival awards worldwide. Wade also directed and shot the five-time award-winning HBO documentary Shelter Dogs, which was broadcast in seven countries, as well as the 1999 Cinemax Reel Life documentary Grist For The Mill. Wade was co-producer and the principal verite cinematographer for the 1998 PBS documentary Taken In: The Lives of America's Foster Children, which was awarded a Columbia-DuPont Award for Excellence in Journalism. She has been cameraperson for PBS, HBO/Cinemax, Bravo, AMC, MTV, A&E, Discovery, TNT, Oxygen, LOGO, and The History Channel.